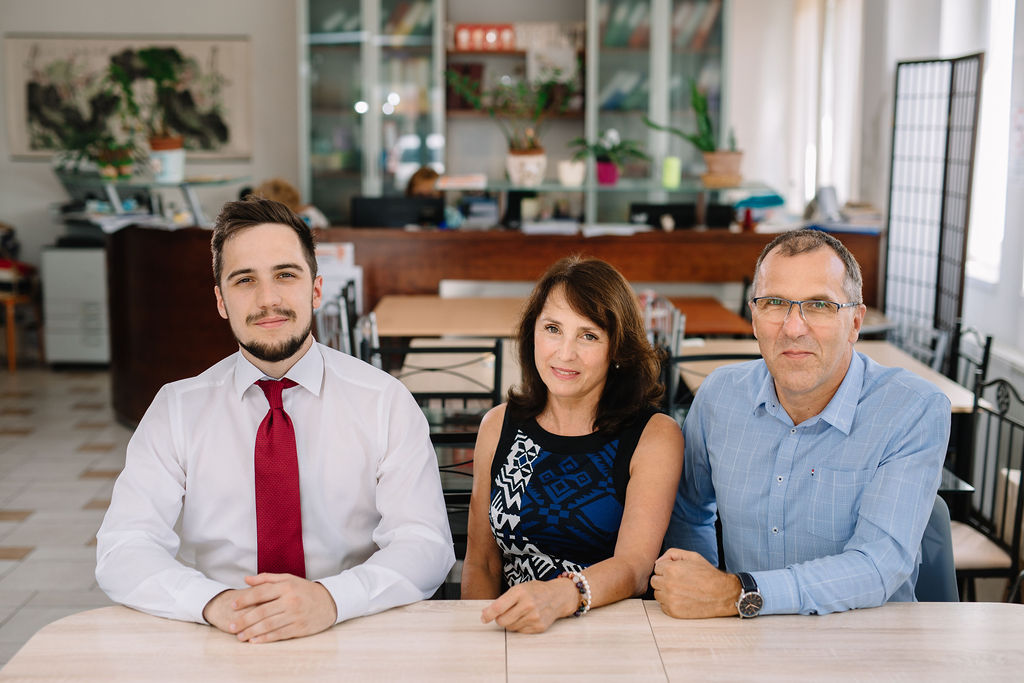 Ákos Kiss Pünkösti Sales Manager, Ágnes Magdó Founder and Managing Director, Pünkösti Gábor Kiss Founder and Managing Director
"In the past we sold through a network of agents throughout Hungary and Romania, then the distribution chains became shorter and shorter, until we signed contracts with almost all multinationals, because we could guarantee reliability and provide the quantity that exceeded the capacity of a small supplier but was still below the level that would have been worth it for multinationals to source themselves", said Ágnes Tünde Magdó, one of the founding managing directors of Unic Spot.
In simple terms, the procurement structure of multinational companies looks like there are suppliers of specialised products in addition to the basic purchases, and a niche market in between, where only a few thousand units of a product are ordered. According to Ágnes Magdó, this was a niche area when the company started in the 1990s, because few companies could meet the requirements for suppliers: to deliver reliably and at low prices, in line with the speed of the multinationals.
Unic Spot started as a textile retailer after taking over a store with 13 employees from the Diego chain: carpets, doormats, floor carpets and stair mats. The raw materials arrived in rolls at the production plant in Dabas, where they were cut, bound and packaged to give the products a unique look. In the early 2000s, however, the world took a big turn, the era of carpeted floors came to an end, demand collapsed, large European carpet factories went bankrupt and supply became limited. At this time, they also started to trade in furniture.
"The internet wasn't as common as it is nowadays; we travelled a lot, went to trade fairs, made deals with customers and suppliers, and that's how we started importing from Asia, first from China and then from other Asian countries. We have imported furniture and home textile products from Malaysia, India, and of course we still have our European sources of supply", she added. The primary target markets were retail DIY chains and grocery chains operating at regional level. Today, typically only doormats, children's carpets, single carpets, and custom-sized carpets from the old product range are produced in Dabas, which accounts for roughly 30% of turnover, the rest being furniture products. Their strength is small items of furniture, which can be found in every household. In this case, the company only carries out distribution and assembly. The online store was also launched in 2015 and is generating more and more turnover; for example, from this year, they expect HUF 300 million in sales revenue.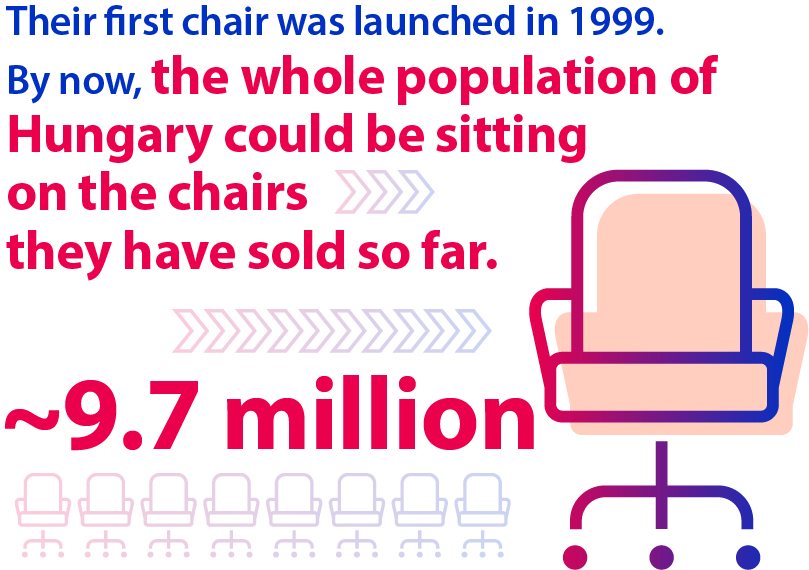 Although many chain stores sell the company's products, it would be in vain to look for the Unic Spot brand, because there isn't one. "We can maintain our flexibility and keep up with rapidly changing needs by not branding products. The Hungarian market is small, and products get tired very quickly. To give a product a brand name, you need to build a serious control system behind it, which would increase its price, which can easily make you lose out in this segment, and these products also run out very quickly; it's simply not profitable to invest in brand building", said the CEO. Therefore, instead of branding, they try to position their image and values as a strong brand in the B2B market. "Our brand is that we are reliable and flexible in delivery, complaint handling and customer relations", she added.
This is ensured by a team that is committed and able to renew itself constantly: "In key positions, we work with colleagues who have been with us from the start".
The company is also characterised by a more restrained, moderately risk-taking financial management, owning the site, and taking on larger loans for large projects. "This may seem like conservative management, but it is how the company has managed to survive economic crises and difficulties", says the CEO, who also says that this is why the company did not suffer a serious setback in 2008, when they introduced a new ERP system and went digital.
"We've found ways to better optimise processes and we have also changed the product mix: turnover is lower, but margins on certain products have increased".
They also started to digitally connect their partners to their system to make processes even more transparent, and an exponential development started in parallel; in 2001 they launched a subsidiary in Romania and signed a contract with Tesco's regional division, so that their products could also be available in the Slovak, Turkish, Czech and Polish markets. The latter is where their biggest competitors operate, and their supply channels are broadly the same. However, as they can distribute in much larger volumes, their supply channels become cheaper.
"We target a specific segment where we have different needs: products that are good value for money, but still cheap and can be distributed in large volumes. Higher quality products need a bigger market, because there is less demand and fewer buyers for them", said Ágnes Magdó. Also, these products are copied very quickly, in a month or two, so you need to be able to come up with something new all the time. The company's rapid responsiveness is demonstrated by the fact that, in response to the construction boom, it has also started to offer products such as sliding doors and various glass products, which have been particularly popular recently. Meanwhile, online sales are also on the rise. An important task for the next few years will therefore be to integrate the surrounding countries into the webshop and at the same time optimise delivery.
However, according to the CEO, the sector is moving towards mergers;, mega-stores will be created, and the big players will put increasing pressure on competitors. That's why at Unic Spot, in addition to new products, they are constantly looking for ways to innovate and distinguish themselves from the rest of the market. This could be the world of virtual presentation and sales, the groundwork for which is currently being laid, with a new production line and hall extension planned.