József Orha, Founder
József Orha started his career in his father's company, also a steel structure manufacturer, at the age of 20. He was quickly attracted to the profession but had other ideas about the company's strategy. The family company was not concerned with market acquisition and did not invest in new technological developments. Although the business prospered, it was constantly stagnating.
József Orha wanted to manage an ambitious and growing company, so in 2008 he decided to start his own firm. He set foot in the same area as his father. He therefore started to work mainly on the construction of steel halls.
But he did not want to destroy the business of the old family company, so he was careful not to take customers away from them. He looked up to his father and considered him a mentor. "We owe him a lot. He grew up in humble circumstances and built a billion-forint company from nothing", he recalls.
József Orha had a very different approach to business acquisi- tion than most players in the sector. It is standard practice for the Managing Director to approach potential partners himself. Orha Művek took a different approach: customers were contacted through an agile dedicated sales agent. It also helped that the founder already had a strong network to build on.
At first, most of the work was outsourced but, as the group started to grow, more and more activities were brought in-house. In time they had their own assembly teams and started their own steel structure production.
The CEO points out that, when faced with a choice between making a profit and providing maximum customer service, they have always opted for the latter. Sometimes they made almost no profit on one or two projects, but in return they always had an excellent relationship with their customers. And this strategy has proved to be a good business move in the long run. Because they have a lot of returning ones among their customers. There are several customers for whom they have already completed five or six buildings. Orha Group's reputation has spread beyond the country's borders. Thanks to recommendations, they have already produced steel structures for British, Norwegian and German customers. And they have already had a construction project in Vienna.
"After a while, I realised that I had to hand over some of the decisions to other managers in the company. This was also necessary because I wanted to focus on the company's strategy", says József Orha, who considers one of the greatest achievements as a manager to be the ownership of the company's goals by the employees.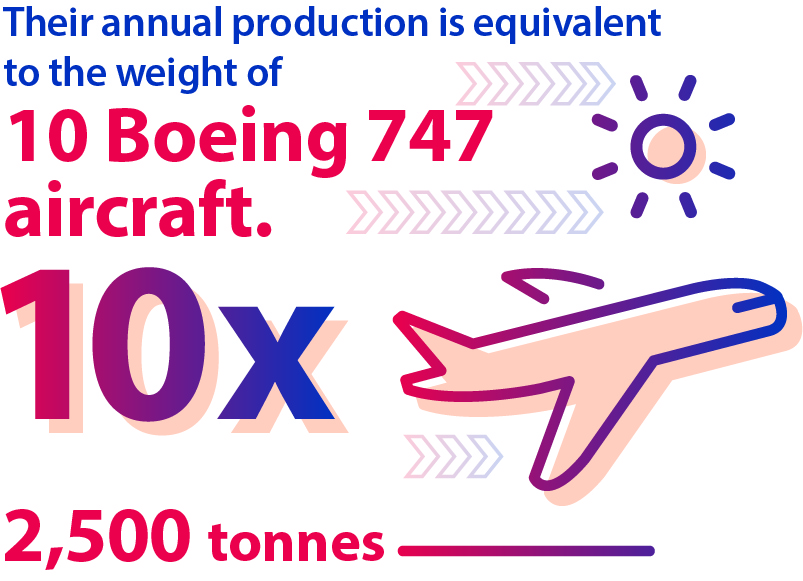 The company places great emphasis on continuous modernisation. Not only to keep up with the big market leaders, but also to keep specific costs down. They have a steel machining centre, which is also helped by the fact that the machines are directly linked to their design software, through which direct instructions can be given to the instruments.
They have also recently purchased a steel forming machine that has replaced 15 employees. Investments like this are needed because, like almost all manufacturing companies, they are suffering from labour shortages. But for now, not everything can be done with machines. Therefore, they also want to bring workers from the Far East, specifically from Vietnam, to Hungary.
Their market is quite specific, as the demand is so huge that Hungarian companies can barely satisfy it. Industrial halls and logistics centres are being built one after the other. The Orha group has so many contracts in Hungary that, in recent years, they have had to turn down enquiries from abroad. Even the pandemic has not affected the company significantly. Not only did they continue to have plenty of orders but, thanks to a state subsidy they were able to start a new investment worth HUF 600 million. The company, which employs around 40 people, even recruited new staff in the middle of the pandemic.
When it comes to the secret of his success, the founder says: "I've been persistent and determined all my life. I can visualise in my mind what I want to achieve. And a big part of the company's good results is that we produce quality products at low prices". In terms of determination and vision, Joseph Orha did not sit idly by during the Covid pandemic. "In 2020, he enrolled in the ELITE Programme, a joint corporate development training programme of the BSE and Euronext, and completed the first strategy module in 2021.
According to the plans, in a few years the company's turnover will reach HUF 6-8 billion. This corresponds to four to five times the sales revenue in 2020. In the meantime, I'd like to expand the profile further." At the moment, their work consists mainly of the production of custom steel structures, which makes it difficult to automate the workflow. An average order rarely requires more than 10-12 identical elements. They also want to manufacture mass-produced products. Another argument for the move is that, if they had permanent products, it would be easier to promote their goods. This is one reason for planning to open up to renewable energy systems. For example, they want to produce support structures for solar panels. Needs assessment in this area has already started. Although they do not want to bring in external financing for the time being, they are not ruling out such a move in the long term.
Although they currently thrive on Hungarian orders, they do not want to be dependent on the Hungarian market forever. "I'd like exports to make up 50% of the sales revenue over time", said József Orha.
The CEO likes to set ambitious goals not only in business, but also in his personal life. He has a serious test of strength behind him: he was the second Hungarian in the world to cross the entire Atlantic Ocean in two phases in a custom-designed rowing boat. During the voyage, he rowed the Spartan exclusively and crossed from Europe to the Caribbean in 112 days. After running marathons and Ironman races in the past, he set his sights on ultra-long distance running.