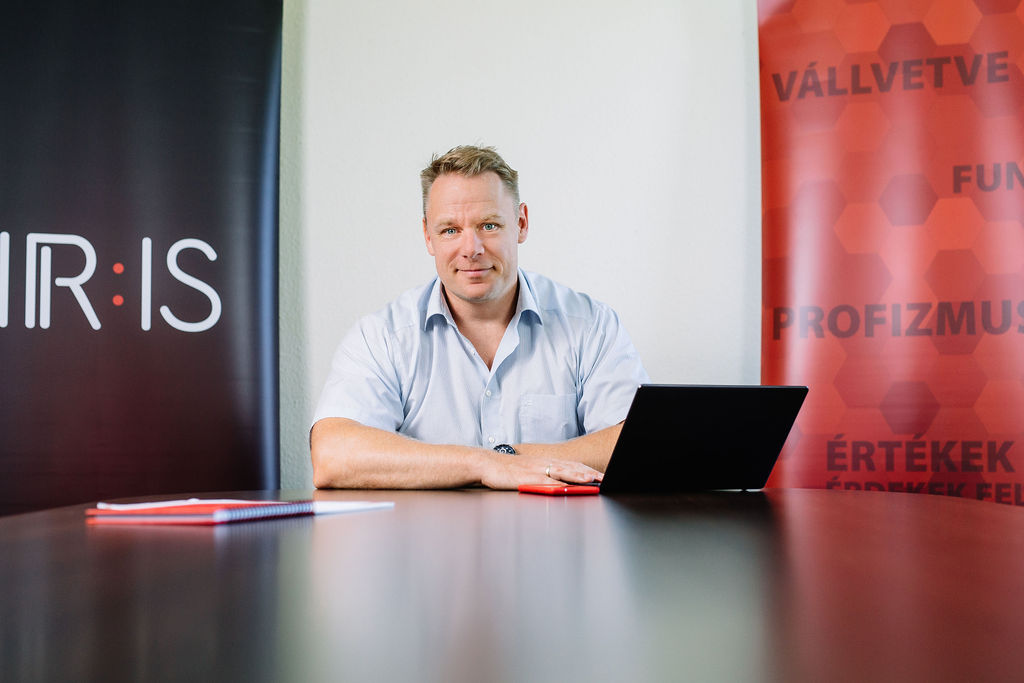 András Dorn, Majority Owner and Managing Director
The story of DAMIT began in 1995 in one of the largest dormitories of the Budapest University of Technology, with the invention, implementation and operation of an IT network that provided Internet and other basic services to 1,000 students. "There were eight or ten of us; not necessarily the best students, but definitely the ones who were already into IT. This passion is what drives the company to this day", says András Dorn, majority owner and CEO.
The company's main profile is systems operation and, in this area, trust and professionalism are essential, as it is about nothing less than ensuring the viability of a company or organisation and the security of its data. When done right, this goes unnoticed, with DAMIT staff working invisibly in the background to make sure everything runs smoothly.
With more than 80 engineers, DAMIT serves clients from various industries with diverse technical and business needs. It does not work with ready-made solutions, but tailor its IT systems to the client's needs. "We don't sell what the customer doesn't need; our values are not focused on profit but on value. Values over interests is one of the things that distinguishes us from our competitors", says András Dorn. Adding that this is why they are manufacturer-independent, be it network components, integrated systems, or machines, because they always buy and use what the customer needs, can pay for and can use in the long term. They proactively build and maintain business relationships with a long-term view.
This is one of the driving forces behind the organic growth that has continued since the owners and colleagues who form the core of the company today parted ways with Synergon in 2009. With them went the first major customers who trusted DAMIT and who, according to the founder, is the reason for the company's existence. Few companies survive infancy in busi- ness development, even in a market as dynamic as IT. Among their first customers were NEXON, IP-Systems and Hungária Biztosító Számítástechnikai Kft, and today their clientele has grown to include companies such as Ringier-Axel Springer or Hungary's leading bank, leasing company, car manufacturer, media service group, insurance company and technical university.
DAMIT is a subcontractor of several major IT companies and is involved in the operation of critical infrastructure systems, such as the ambulance management system and the national telemechanical system. All incredible responsibilities, but also challenges that are important for the DAMIT team.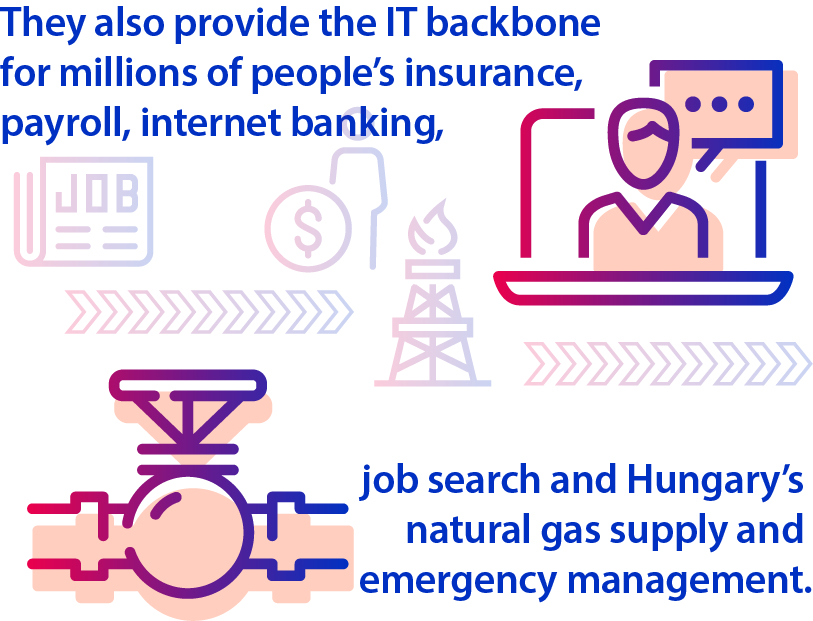 The company currently has nearly 100 employees and also works with one or two subcontractors, mainly on non-core development projects. "In IT, we can't compete with the salaries offered by the multinationals, but still a lot of people want to work with us, as the tasks are good because we have a good team and good professional managers, which is very moti- vating. For us, it is very important to have fun at work, to do exciting things, and to do all this to the maximum satisfaction of our clients", András Dorn explains. The management of the organisation has been stable for many years, with only 15 people who are not involved in the main profile, i.e. non-engineering and operational activities. They work with a divisional director and business unit man- agers. In 2021, priority will be given to the development of employee benefit packages, the backbone of which will be the employee share issue available upon conversion into a private company limited by shares.
Never change an established team, as the saying goes, and in the short to medium term there are no plans to change much in the way the organisation currently operates. They believe in organic growth, and have a subsidiary in England and a subsidiary in Switzerland, the latter of which they would like to expand by acquiring IT companies there to a level where it can provide a service similar to the one provided in Hungary.
The owners of DAMIT are also conservative in their business policy; they have never had a financial investor, they have never taken out loans, and they have only paid significant dividends in the last five years: until then they reinvested all profits. As a result, the company has significant capital reserves to finance almost any project on its own. This business policy and ownership attitude also made it possible to pay out the money saved when the business tax was halved during the coronavirus pandemic as a bonus to their employees.
The COVID period, which ended with a positive result, was very hectic for DAMIT. The highest workload was between March and May 2020, when a significant proportion of employers had to switch to a home office. They successfully overcame this obstacle as well: the IT Support team at Ringier Axel Springer was named "Team of the Year", with the lion's share of the tasks being carried out by DAMIT experts. The award recognises its efforts, in that DAMIT converted the media company's local subsidiary to working from home in just one month. At DAMIT itself, however, staff have been working in home offices for a long time, with a proven utilisa- tion and effectiveness of over 80%.
DAMIT's values also reflect its social responsibility. As we learned from András Dorn, they mainly help people in our immediate environment, the company's employees, whether it's a long-term serious illness or a legal or financial problem. As the majority owner and Managing Director puts it, "no matter who, what or how much money is at stake, we consider it our duty to stand by our colleagues". DAMIT also supports a number of foundations, always supporting specific goals and causes.