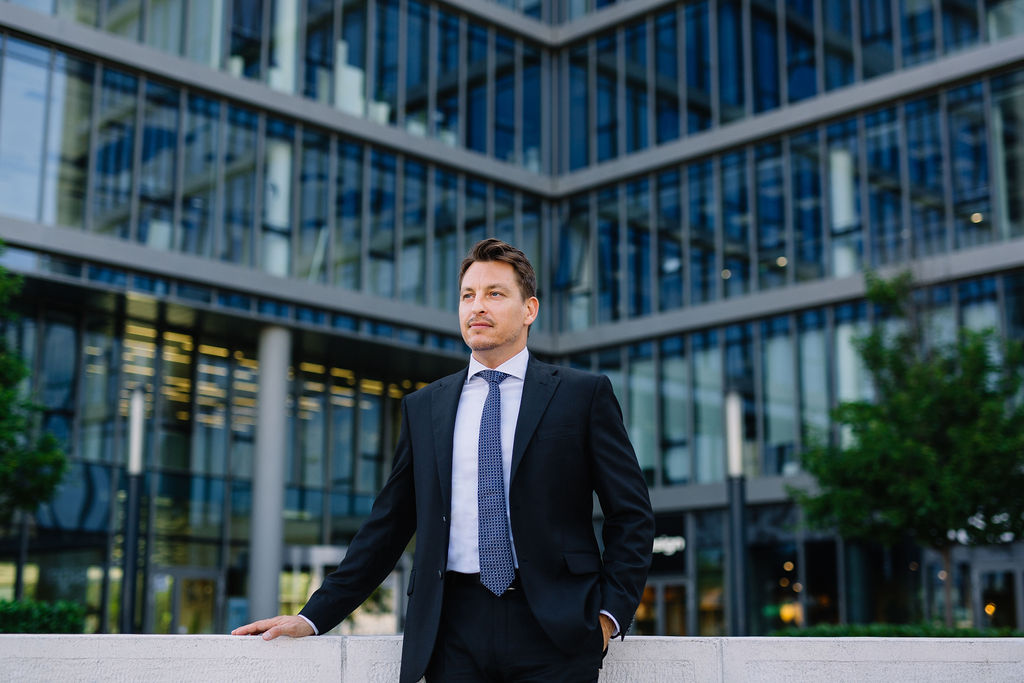 Balázs Nagy, Managing Director
The idea of a company specialising in cleaning, the main pillar of the MasterClean Group, was already in Balázs Nagy's mind during his university years, and he finally started in 2003.
"Our first major assignment was cleaning a shopping centre in Budapest, which generated our first income.", recalls the company manager. Even then, it was no problem to take on such a complex task, and the unique responsiveness to customer needs has been a distinguishing feature of the company ever since. One of the cornerstones of Balázs Nagy's business philosophy is continuous improvement, which is why he not only pays special attention to the development of his employees, but also keeps up with the development of technology and the market launch of new tools and equipment. MasterClean is now an extensive service group with an investment and trading division. However, the strongest leg remains the service, and the company is also bravely taking on cleaning tasks in hard-to-reach areas, which is another cornerstone of its continuous development. Whether it's an office building, a production hall, a shopping centre or a hotel, cleaning cleanrooms, alpine cleaning, or cleaning technological areas in buildings, it's is no problem, and they have gained a lot of experience in recent years.
According to Balázs Nagy, in addition to streamlined workflows, skilled staff and a commitment to quality, one of the secrets of their success is their ability to adapt quickly to customer needs. That's why the Master name has a great ring to it in the business world, and one of the biggest advantages they have today is that, although they've grown big, they move differently from the multinationals.
In 2020, compared to previous years, the company's sales revenue increased significantly, and although one might reasonably assume that this is due to the demand for covid disinfection, Balázs Nagy says the secret lies elsewhere. "At the Group level, the more than 70% increase is mainly due to the change in strategy at the corporate level in 2018. We put together our plans for the future, recruited carefully, and tried to attract quality employees and clients. We launched management training and internal training, which last year already produced impressive results. The management is evolving; there are flexible opportunities for development within the company. If you have the imagination and ambition, you can rise higher and higher but, of course, the expectations will be higher.", said the Managing Director, who himself also regularly attends training courses and professional conferences.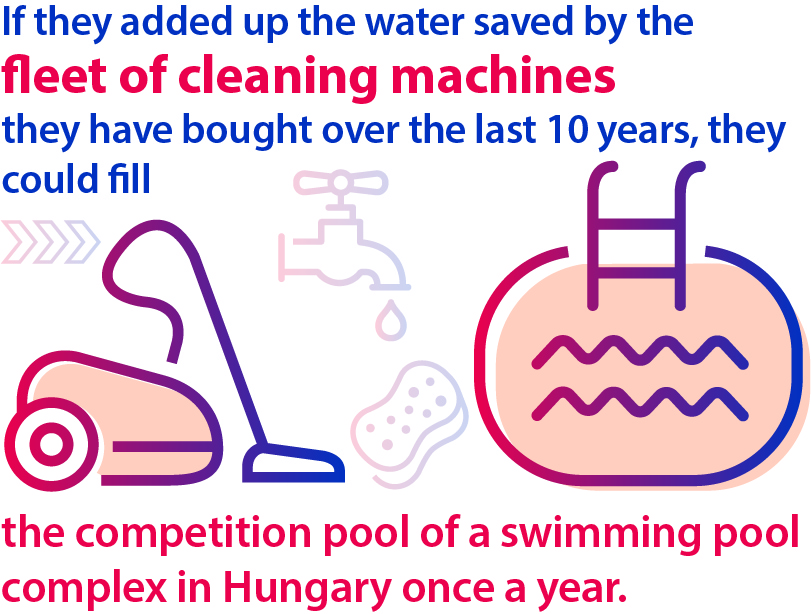 The plan for the future is dynamic growth but, most importantly, even in a highly turbulent environment, the management is professional in dealing with all the changes and difficulties that arise, and these make the company stronger and stronger; a perfect example of this is that they were hiring and growing during the pandemic.
In its eighteen-year history, the company has experienced a low point when it failed to win a call for tenders from one of its clients. In the last four to five years, however, this has not happened, which, according to the CEO, is due to the much improved process organisation and the introduction of a strong internal control system, which aims to react to internal discrepancies before they become a client complaint. Today they work with around 50 major clients, but MasterClean's portfolio has always been diversified.
"The coronavirus did not cause a downturn, although there were moments of uncertainty at the beginning when we thought that if people could not go out on the streets and our service would be forced to stop, but the specific nature of the industry meant that the demand for cleaning, including disinfectant cleaning, increased in the extreme, and the team became more united in the face of adversity.", said the Manag- ing Director. The temporary shortage of disinfectants was not a problem either, with MasterClean quickly building up stocks to overcome the temporary shortage: "We're also building strategic collaborations with our suppliers, precisely because of situations like these, with solutions that ensure our services always run smoothly. At the same time, our commercial experience helped us to identify and source disinfectant and protective equipment supplies.", said Balázs Nagy.
The company's financing mainly comes from internal sources, but the Managing Director does not rule out bank loans either, as he believes that the environment is excellent for this, as there is the possibility of leasing for fleet purchases, and the company has had good relations with the big banks for decades, so it is easy to raise funds.
Thanks to its continuous growth, MasterClean has reached a place where only very few Hungarian companies have managed to reach: the gateway to international expansion. They want to conquer the region first and foremost. "We've taken steps to do this before, trying to acquire a regional company. But we also have plans to set up and build a subsidiary somewhere.", said Balázs Nagy, who is most interested in expanding in Poland, a market three times bigger than Hungary's, but also sees opportunities in Romania because of its proximity.
The CEO is not yet thinking about a generational change, but he is constantly preparing for it, so that in a few years he will no longer have to be actively involved in the day-to-day running of the business. To this end, he is developing new management, coaching leaders and trying to pass on his unique business insights and creative methods to management. If everything goes well, in a few years he might only go to the office once a week, plans Balázs Nagy, who still has a lot of work to do, but he doesn't mind because he believes that this is the key to success.
"There's no luck, only hard work and sweat, and results come in direct proportion to them", the Managing Director shared his credo.