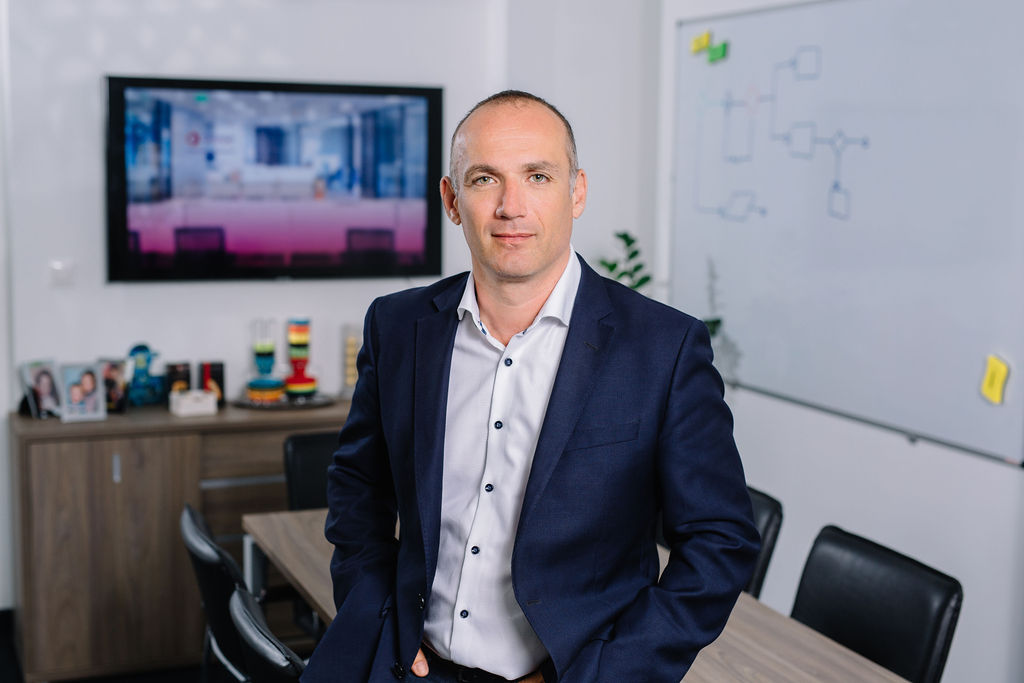 Richárd Basa, Owner and Chief Executive Officer
Oriana was founded by Péter Kovács and Péter Pátzay in 2002. The founding owner had known Richard Basa for a long time, they were brought together by their shared passion for gliding; Basa had previously worked for multina- tional corporations such as IBM and Novell, to which Oriana was a supplier. In 2012, after Basa left Novell, he joined Kovács'' company as an external consultant.
"I loved what I saw. At that time, the company had 12 employees and a turnover of about HUF 100 million. Initially, I was working one or two days a week, mainly in marketing and product development", said Basa. Over time, he found himself spending 5 days a week at the company, which was experiencing dynamic growth, and in 2016 Basa gave in to his role as owner and Chief Operating Officer.
"Whatever the size of the company, the shortage of skilled IT professionals has been a serious problem for many years now. But IT is the key to companies' growth. That's why we provide customers with a solution that can easily and efficiently support and serve the new needs that arise on a daily basis. Oriana's low-code system is able to build a customised system from existing basic schemas in a few weeks, taking into account the data security or auditing required by a complex business environment", explained Basa. So, in effect, they offer applications that are more flexible than out-of-the-box software, but can be delivered much faster and at a lower cost than custom development.
Péter Kovács left the company in 2017 and, two years later, the venture capital fund manager Hiventures Zrt. invested in the company. The goal was clearly to enter the international market, so significant changes were made in 2019; an international management team with significant experience has been built up and, in the last year and a half, significant steps have been taken to become a dominant player in the European market within a few years.
"Business solutions based on the low-code engine are the future, and out-of-the-box products and long-lasting, fully customised developments will be at a disadvantage. The main problem with the latter is that by the time a development process is over, in many cases the company needs something else", Basa said, adding that the market is growing dynamically and while there is plenty of competition, demand is much higher than supply. About 90% of Oriana's sales revenue comes from the Hungarian market for the time being, but they already have customers abroad, and the CEO sees international expansion as the long-term growth potential.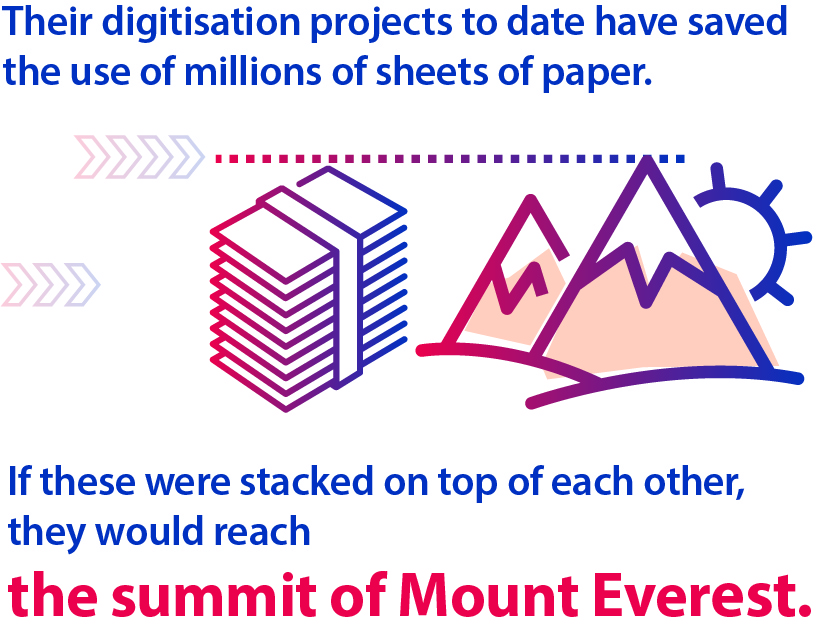 "Of course, the coronavirus pandemic didn't help. In March 2020, we already had five foreign customers and a lot of negotiations, but the pandemic has slowed everything down, and we're now re-engaging with many of them. However, the pandemic has also had a positive impact in some respects: it has accelerated the digital transformation of corporate and public administration systems, which in turn increases the pressure on companies and IT managers. The use of low-code platforms is ideal because it alleviates the shortage of highly skilled professionals, while also meeting increased business demand", Basa explained, adding that the growth driver is expected to be the attraction of additional external funding. They are expected to be on the US market in about five years, and in six to eight years, they expect to be beyond the exit point.
"It's not a one-man show; I fundamentally believe in teamwork. That's why I've surrounded myself with the best professionals with extensive international experience, from whom I learn a lot. Being an entrepreneur is a rollercoaster ride; you often go home not knowing exactly where to go next. Then, of course, we get out of the hole, but we need partners and a supportive family background. My wife, for example, takes a lot of the burden off my shoulders - she always supports me and without her it wouldn't work", says Basa, whose other great love, besides Oriana, has been his Basilicus winery in Tarcal since 2010.
"We'd been going to wine tastings in the Tokaj-Hegyalja wine region for a long time; it's a real gem, but I thought it was badly positioned. There have already been changes in this respect, but it is no coincidence that we have appeared on the market with our winemaker and co-owner, András Kanczler, with the slogan 'Live Tokaj again!'", he said. In a way, the two companies create a balance for Basa: in the case of Oriana, if they come up with a new solution, it can have a tangible result in terms of revenue within a few months. Winemaking is a slower process; it is also more unpredictable: there is only one harvest a year, which means there is only one chance to create and succeed in a year. At the same time, as he said, he is not worried that they will not be able to sell the wine, as they have done very well in several competitions; for example, they have several gold medals and category winners, including aszú.